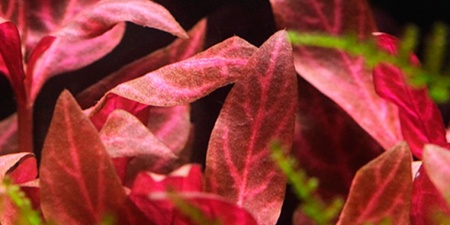 Featuring beautiful deep pink leaves, Alternanthera Reineckii 'Rosanervig', has a compact form of growth and, although its stem is not as strong as other types of Alternanthera plants, it is still fairly strong.
This is a great plant for use in the middleground section of your aquarium. If you keep it well trimmed, it is also well suited for the foreground.
Like most red plants, you need to give them ideal conditions, lighting and fertrizer to bring out their deep red and pink colorations. But if you take the time to do it, it rewards you a real showcase in your aquarium.
Visit Our Store Buy This Plant