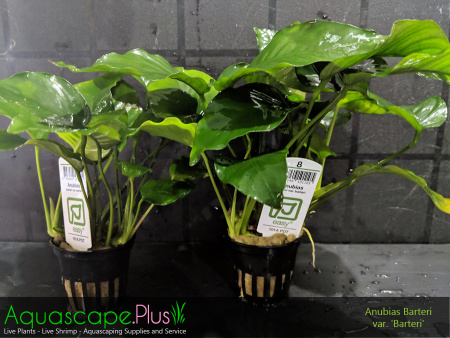 Anubias Barteri var. Barteri is a larger anubias variety with large leaves that are a rich green colour. Originating in Western Africa, this variety will reach between 25 and 45cm  in height, and has a rhizome that can reach 15cm or even larger.
Like most anubias species, this variety grows slowly and does not have high requirements for either light or CO2. However, it should ideally be planted in a shadier area of the aquarium so that algae growth on it's leaves are minimized.
This plant will add both fullness and focus in your aquascaping, and is ideal for both the beginner and experienced aquarist.
Visit Our Store Buy This Plant