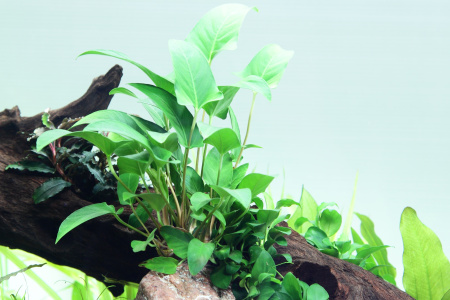 Anubias Gracilis is a larger variety of the anubias family. It originates from Western Africa.
This variety has large triangular leaves with very long stems giving it a very elegant appearance in the aquarium.
Anubias Gracilis is a hardy plant that is well suited for everything from the simplest of aquascapes to the most complex. Not only can it thrive in the aquarium on rocks, root and decor, but it can grow over the surface of the tank, allowing it to be used as focal point above and below the water's surface. Of note, the portion of the plant above the water will be signifiantly larger than that below the surface.
Visit Our Store Buy This Plant