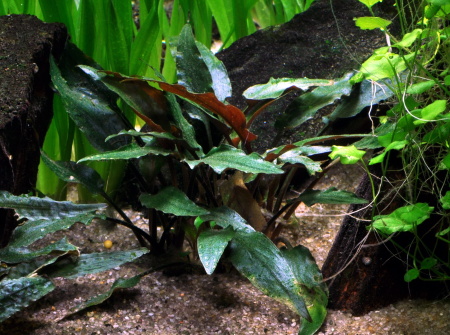 Cryptocoryne Beckettii 'Petchii' is an otherwiser smaller variety of Cryptocoryne beckettii from Sri Lanka, which has beautiful, slightly fluted leaf margins, 10-15 cm long.
The leaves themselves become dark olive-brown with violet underside, offering stunning visual hues in varying degrees of light.
It is important to note that like many other Cryptocorynes, the leaf colour and shape depends largely on environmental conditions in the aquarium.
Visit Our Store Buy This Plant