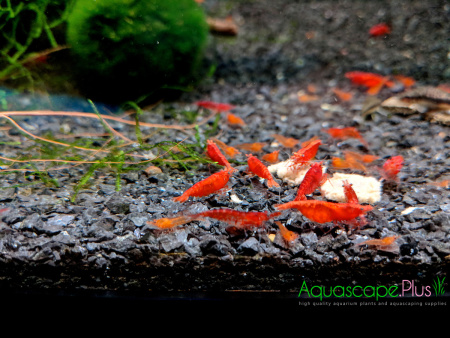 The Painted Fire Red Neocaridina shrimp are always a showcase species in a planted aquarium. Their vibrant red colour is a striking contrast to the green foliage of aquarium plants, and are certainly a showcase against a darker substrate.
These are a very active shrimp and very easy to keep. As such, these shrimp are easily kept by both beginners to the hobby and experienced aquarists alike.
Available in in packages of 5, 10 and 25 shrimp.